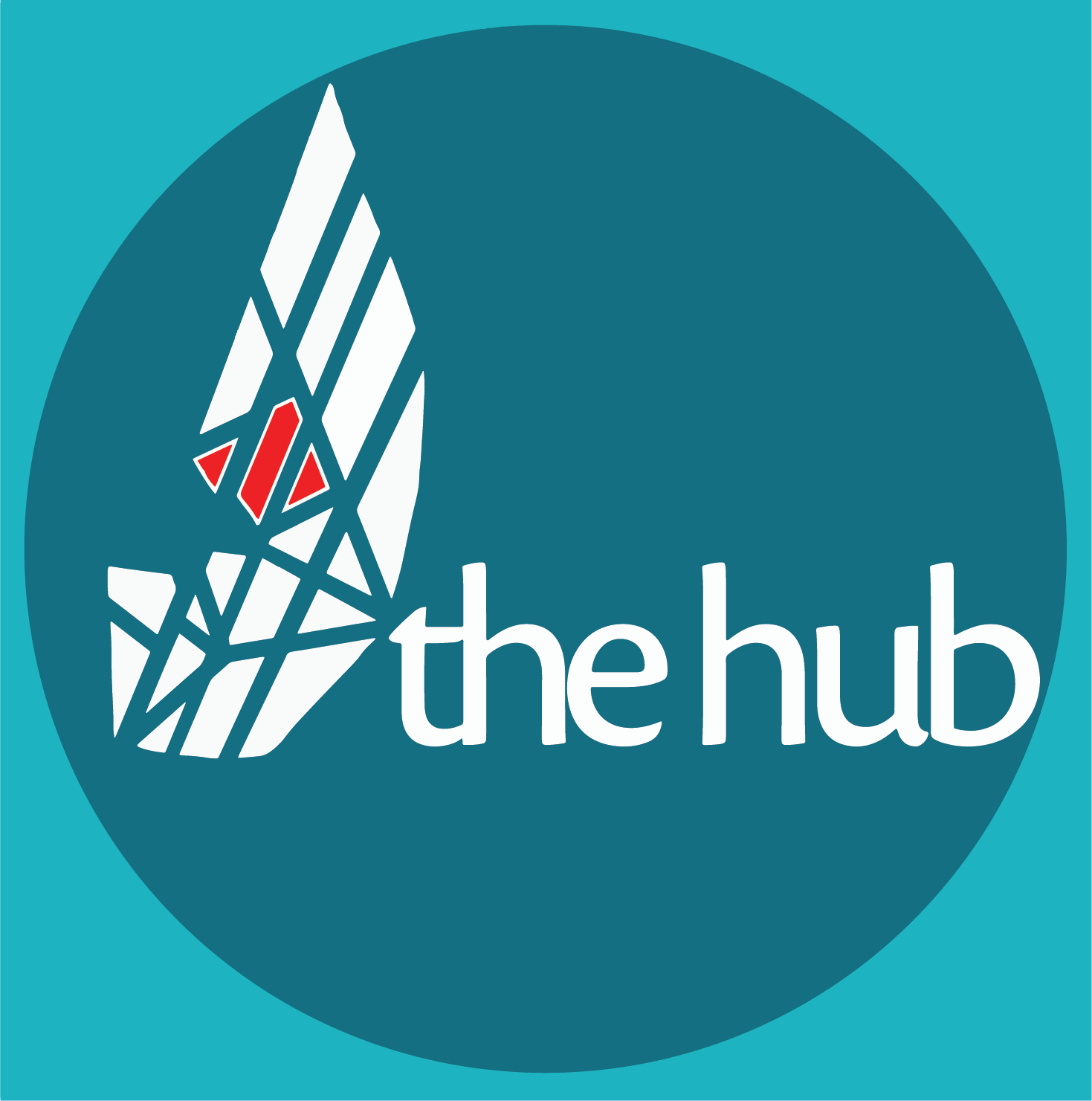 Connecting young people/open to the public, powered by High Rocks
MONDAY - FRIDAY, 11AM - 7PM
The Hub is a centrally-located, safe, inclusive, and fun space, open to the public.  In addition to hosting workshops, classes, activities, projects, events, homework help, and more geared towards teenagers and young adults, The Hub also houses two student-operated businesses, The Hub Cafe and Tech Express, serving customers of all ages. Student membership to The Hub comes with access to protected Wi-Fi, a computer lab, media equipment, art supplies, board games, and musical instruments, plus vouchers for daily snacks and dinner from our Youth Community Kitchen. The Hub's mission is to provide a place for those in the community to eat, create, socialize, organize, and learn.
The Hub is located in Lee Street Complex (the old Lewisburg Elementary School) within walking distance of downtown Lewisburg, Hollowell Park, and the West Virginia School of Osteopathic Medicine. 
The Hub Café is open to the public, Monday–Friday, 11am–7pm. After-school programs are open Monday–Friday, 3pm–7pm, on days when public schools are in session. This is a space by and for young people – good vibes, good people, and good food – a place to hang out alone or with friends, for the evening or in between other commitments, and a resource for academic support if you need it.
Every week there are clubs, organizations, and groups meeting in The Hub. (If you are part of a group and would like to use The Hub to meet, please contact us!)
A bit more about the food: People 18 and under can get a meal voucher to eat the snack or dinner daily special at no cost. Those over 18 may buy these meals at an affordable price. The space also has a café with a full menu including coffee drinks, tea, cookies, wraps, sandwiches, salads, and sodas available for purchase.
Located at The Hub, our café is a full-service coffee, sandwich, and salad bar open to the public. Run by students, The Hub Café provides them an opportunity to learn and earn while managing a youth social enterprise with a triple bottom line of people, place, and profit. Open 11am - 7pm, Monday - Friday, with extended hours for select special events. Check out our menu HERE. Stop by and grab a smoothie, wrap, latte, or a hand-crafted soda!
The Hub Café partners with the High Rocks Local Foods programs. We grow fresh, organic produce at our site in Hillsboro, WV, and are proud to feature it. We also partner with the High Rocks Grow Appalachia program, which teaches folks how to grow, cook, and preserve delicious, organic produce.
The mission of High Rocks is to educate, empower and inspire young people to build a bright future for West Virginia and beyond. Your support of The Hub Café helps bring these programs to life. Thank you.
Located at The Hub, Tech Express is a computer repair business catering to individuals and small businesses. We diagnose and repair malfunctioning computers, as well as offer other computer-related services like setting up a new computer or configuring a network. 
Our goals are to:
Provide a valuable community service (computer repair).
Train young people with technical skills that give them an opportunity to earn money.
Teach young people how to administer and run a business.
To file a trouble ticket, click here:
For more information, please contact us:
Phone: 304-900-0093
Email: techexpress@highrocks.org
Web: techexpress.highrocks.org
The Hub is a resource for the entire community.
Our space is perfect for meetings, events, and performances — enjoy a central location, two large rooms, and options for catered food!
Book with The Hub:
Community meetings
Staff lunches
Birthday/family/holiday parties
Club meetings
Band performances
Band practice space
If you are interested in booking The Hub for your next event please call 304-647-4994.