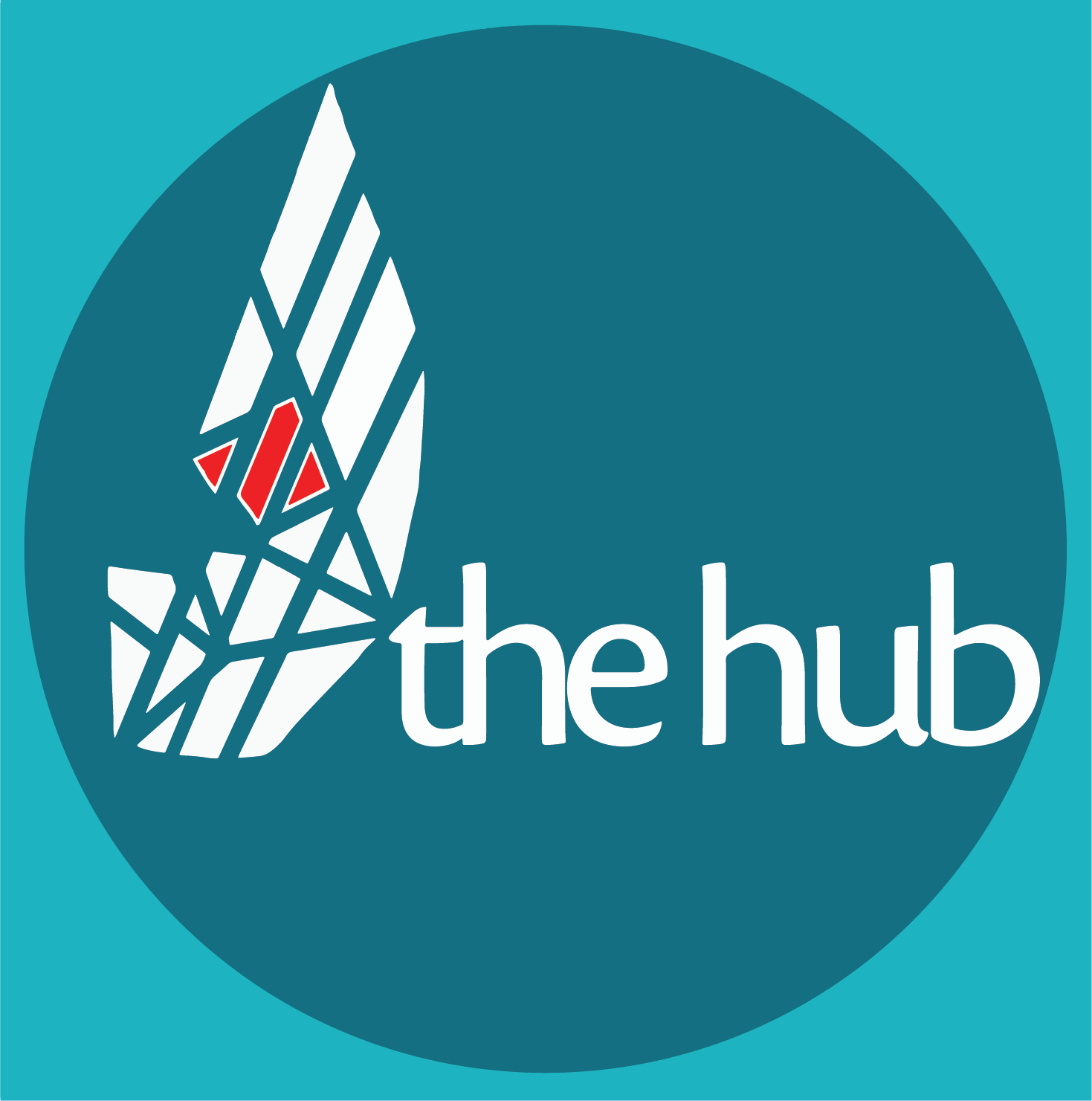 Connecting young people, open to the public, powered by High Rocks
Cafe Hours: Wednesday, Thursday, & Friday 8am-4pm (later on First Fridays)
The Hub is home to two youth-run social enterprises, The Hub Café and Tech Express, serving customers of all ages.
The Hub offers community workshops and events Wednesday thru Friday.
The Hub Café serves delicious espresso drinks, smoothies and Italian sodas as well as breakfast and lunch featuring our homemade bagels and baked goods. We offer an affordable dinner special Wednesday through Friday that is free to children 18 and under. We partner with young people so that they can earn money while learning valuable work and business skills!
Click here to learn more about Tech Express.
The Hub is located in Building C of the Lee Street Complex (the old Lewisburg Elementary School). We are within walking distance of downtown Lewisburg, Hollowell Park, and the West Virginia School of Osteopathic Medicine. 
The Hub hosts weekly community workshops and events open to the public. We also offers tutoring services for students. We also host clubs and organizations for meetings and events. If you are part of a group and would like to use The Hub to meet, please contact us: hub@highrocks.org or call 304-647-4994. Check out our upcoming events page.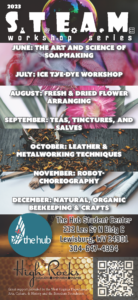 This is a space by and for young people – good vibes, good people, and good food – a place to hang out alone or with friends, for the evening or in between other commitments, and a resource for academic support if you need it.
Located at The Hub, our café is a full-service coffee shop, luncheon counter, and bakery, open to the public. The Hub Café provides young people an opportunity to learn and earn with a triple bottom line of people, place, and profit. Open 8am-6pm, Wednesday-Friday, with extended hours for select special events. Stop by and grab a smoothie, bagel, muffin, latte, or a hand-crafted soda! 
Check out our menu.... Hub Cafe Menu
We offer dinner specials Wednesday - Friday. Please call the Hub at (304) 647-4994 before noon on these days to reserve a meal. After 12 pm, meals cannot be reserved, but any unreserved meals are available on a first-come, first-served basis. Pick-up for dinner specials is from 5 - 6 pm.
The Hub Café partners with the High Rocks Local Foods programs. We grow fresh, organic produce at our site in Hillsboro, WV, and are proud to feature it. We also partner with the High Rocks Grow Appalachia program, which teaches folks how to grow, cook, and preserve delicious, organic produce.
The mission of High Rocks is to educate, empower and inspire young people to build a bright future for West Virginia and beyond. Your support of The Hub Café helps bring these programs to life. Thank you!
Located at The Hub, Tech Express is a computer repair business catering to individuals and small businesses. We diagnose and repair malfunctioning computers, as well as services like setting up a new computer or configuring a network. 
Our goals are to:
Provide a valuable community service (computer repair).
Train young people with technical skills that give them an opportunity to earn money.
Teach young people how to administer and run a business.
To file a trouble ticket, click here:
For more information, please contact us:
Phone: 304-900-0093
Email: techexpress@highrocks.org
Web: techexpress.highrocks.org
The Hub is a resource for the entire community.
Our space is perfect for meetings, events, and performances — enjoy a central location, two large rooms, and options for catered food!
Book with The Hub:
Community meetings
Staff lunches
Birthday/family/holiday parties
Club meetings
Band performances
Band practice space
If you are interested in booking The Hub for your next event please call 304-647-4994.