OUR STAFF MEMBERS:
Sarah grew up here in Pocahontas County and then went off to conquer Harvard University. She graduated with honors with a BA in history with a focus on economic underdevelopment and a slew of theater experiences. She was a founding partner with Susan Burt in High Rocks and has been planning, teaching, counseling, fundraising, networking and building this place in one way or another since 1996. Sarah was named one of 40 under 40 emerging leaders in West Virginia in 2009. In 2014, WV Focus Magazine featured Sarah as one of West Virginia's "Wonder Women" in their premiere issue.  In 2015, the Appalachian Studies Association awarded Sarah the prestigious Helen Lewis Community Service Award for outstanding community service to Appalachia and its people.  Sarah was honored as a 2015 Zenith Award winner for exemplary service the Greenbrier Valley of WV.  In 2017, Sarah and the High Rocks were awarded the state WV Red Wagon Award for helping WV children, and in 2019 Sarah was honored with the Power of Performance Award for changing lives across southern WV.  Sarah has four children and lives happily on the family farm her husband grew up on, raising local meats, eggs and produce.  She is grateful to still be working with her mother, Susan Burt.
---
After teaching the "Gifted Program" in the Pocahontas County middle schools for 20 years, Susan decided to leave in 1996 to start a summer camp for girls that would help girls feel confident, beautiful and smart as they started high school. She worked with Virginia Steele and local loggers to figure out how to start this dream, by buying 200 acres and doing selective logging on the property. She enlisted many volunteers to help develop a girl-focused camp, and has taught Girls' Group to all entering girls for many years. In her free time she loves to ride her horse, play piano and guitar, and hang out with her six grandchildren.
---
Devin Preston has been with High Rocks in various capacities since 2010, as a camp teacher, AmeriCorps volunteer, High Rocks parent, part-time staff member, and now, as manager of The Hub. He fervently believes in the mission of High Rocks and how it is vital in making West Virginia a viable place for young people to live, work, play, and stay.  His degree from Bluefield State is concentrated in History, Psychology, and English (because he couldn't seem to pick just one), and while Devin grew up in Greenbrier County, he's spent several years living in Florida, Alaska, and his beloved hometown of Seattle.  Although he's never learned how to actually juggle, he does a pretty good job juggling his time with High Rocks with the other facets of his life as a performance artist, writer, movie theatre manager, husband, and father to four. He'd really like to add lead singer for a rock band to that list, so let him know if you're looking!
---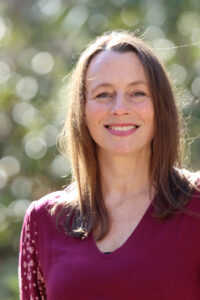 From Newspapers to community action, Leah brings grants, program development, and marketing to High Rocks. A Greenbrier County resident, Leah is passionate about forging new paths to support future generations in West Virginia. When not in the development office, Leah is a mother to three girls, each seeking their own path in the foothills of Appalachia. Leah and her family enjoy cooking and art, the great outdoors, and making family memories.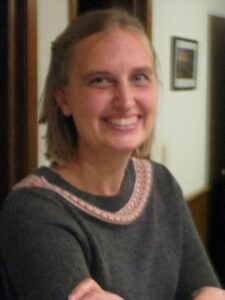 Karline Jensen received a B.A. in math from Oberlin College in 1997.  She then spent four years as the Production Manager growing organic vegetables with college interns for Maysie's Farm Conservation Center Community Supported Agriculture in Glenville, PA.  Karline has been running the business side of the High Rocks office since 2008.  She enjoys hiking and spending time outdoors with her family.
---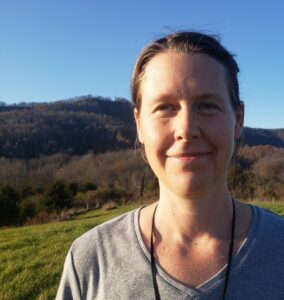 Originally from Winchester, VA, Keveney and her husband, Luke, moved to his WV family farm in 2004. After graduating from Virginia Tech in English, Keveney worked for various non-profit organizations for over 15 years in administration and management. Having grown up on an apple orchard, her childhood set the stage for her love of farming and good food. This led her and her family to cultivate and raise vegetables, herbs, heritage
pork and eggs on their farm for over 10 years. In 2015, Keveney launched Redwing Soup, which she operated for 5 years. She is excited to be part of High Rocks and to continue to serve her community and especially the younger generation.
---
KAYLA REED, HIGH ROCKS ACADEMY MANAGER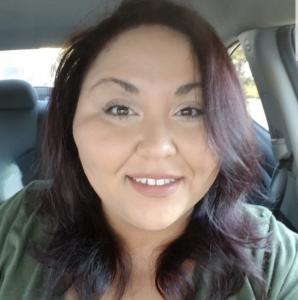 As a Greenbrier County native, Kayla spent the vast majority of her teenage years soaking in the Pocahontas County "mountain magic" as a High Rocks Participant. She has a deep passion for mentoring and guiding young people in the mountain state and has always had the dream to one day come back to West Virginia to do just that. After joining the recovery community in Florida and working in the drug treatment industry for 8+ years; Kayla decided to attend Palm Beach State College and graduate with a degree in Addiction Studies and to become a Licensed Addiction Counselor in the State of Florida. Kayla returned home to be closer to family in 2018 and jumped right back into what she loved, working with Appalachian youth as a teacher at High Rocks Camp. Since then, Kayla served 2 years as an AmeriCorps member with High Rocks and then transitioned into a Student Coordinator position in Greenbrier County at The Hub. Kayla currently works with and mentors young people across all High Rocks Academy platforms as the High Rocks Academy Program Manager and spends her summers in Pocahontas County, getting to know all of our participants during our summer camp programs. Kayla is a mom to two and loves spending time with family and friends outdoors and on the river in particular.
---
JANET SWIFT, AMERICORPS PROGRAM MANAGER
Original natives of the Washington, D.C. area, Janet and her husband moved to Greenbrier County, West Virginia from Vermont in 2005, seeking the rural mountain life they love in a climate with a bit less winter.  With an early background in for–profit management and finance, she discovered a passion for non-profit work here in the Greenbrier Valley.  She has been an enthusiastic volunteer over the years and has enjoyed donating time to activities such as reading for the blind on NPR, teaching adults to read with a Literacy program, and serving on a number of non-profit boards.  As a mother to four children and grandmother to seven, she is committed to the High Rocks mission to educate, empower and inspire young people.  In her free time, she enjoys traveling, gardening, sewing, and spending time with family and friends.
---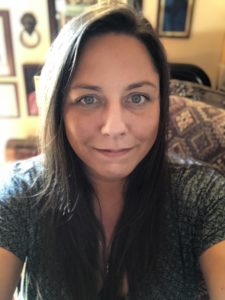 Samantha was born and raised in Pocahontas County and has been part of the High Rocks program since 1997 where she acted as a member, a junior counselor and a junior board member.  After graduating from Pocahontas County High School in 2001 she attended West Virginia University where she obtained a Bachelor of Science in Business Administration with a focus on Accounting as well as a Master of Arts in Public Administration.  After college she entered the workforce as a Financial Analyst working with government contracts and then created and co-owned her own company for many years.  For many years she served on the High Rocks Board of Directors until stepping down to compete for a position on the High Rocks staff.  When she's not busy working with the First2 Network coordinating college students across the state of WV she enjoys creating hand made home decorations, traveling with her husband, and snuggling with her nieces and nephews.
---
LISA CARTER, HUB STUDENT COORDINATOR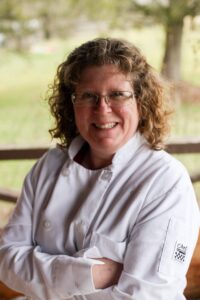 Lisa is a West Virginia native who graduated from Greenbrier East High School in 1981. Always having a passion for cooking, serving people, and helping others, she graduated with a B.S. in Dietetics from Berea College In Kentucky in 1985 and returned to Lewisburg to attend and graduate from the Greenbrier Hotel's Chef Apprenticeship program in 1988. She and Sandy Carter married in 1987, and they opened their first restaurant, The Blue Moon Café, in 1989 and their second, Roma Luna Ristorante, in 1995. She returned to The Greenbrier Hotel and helped teach hands-on cooking classes in the Greenbrier Cooking School from 1997-2000. There, she found the passion to teach and taught the culinary program at Greenbrier Community College from 2000-2003. Then, she owned and operated The Bakery on Court Street with her husband, Sandy, from 2003-2016. She was offered a job to teach at a local alternative school – a new culinary program for middle and high schoolers. She taught there from 2010-2021 and received her M.S. in Adult and Technical Education from Marshall University in 2015. She and Sandy still bake and sell at local farmers' markets (bagels and various baked goods), and Lisa is now working for High Rocks at the Hub Cafe in Lewisburg as the Student Coordinator. Lisa and Sandy have two daughters, two adopted daughters, one adopted son, and four grandchildren. She loves to help others, quilt, garden, cook, and spend time with her family!
---
CREE LAHTI, WEST VIRGINIA JOBS NETWORK COORDINATOR
Cree is a native West Virginian and feels passionate about connecting people that want to live in West Virginia to good jobs that allow them to do so.  She has a varied education experience with a B.A. in Communication from Antioch College, M.A. in Higher Education Administration from West Virginia University and M.S. in Library and Information Science from the University of North Texas. She has also had a varied work experience, most recently as the director of the public libraries in Pocahontas County, WV- but has also picked avocados on a kibbutz in Israel, taught English as a second language in Istanbul, worked with elementary children in Los Angeles, led middle-schoolers on outdoor adventures in the Monongahela National Forest, and worked in the student life department at Davis & Elkins College in Elkins, WV. In her spare time, Cree enjoys creating art with clay and being outside as much as possible. 
---
Steve joined the High Rocks team in June 2023.  He comes from a 7th-generation farm in Pocahontas County.  He has honed his skills in high tunnels and conventional gardens for production growing.  He looks forward to sharing his knowledge to educate and empower future generations
---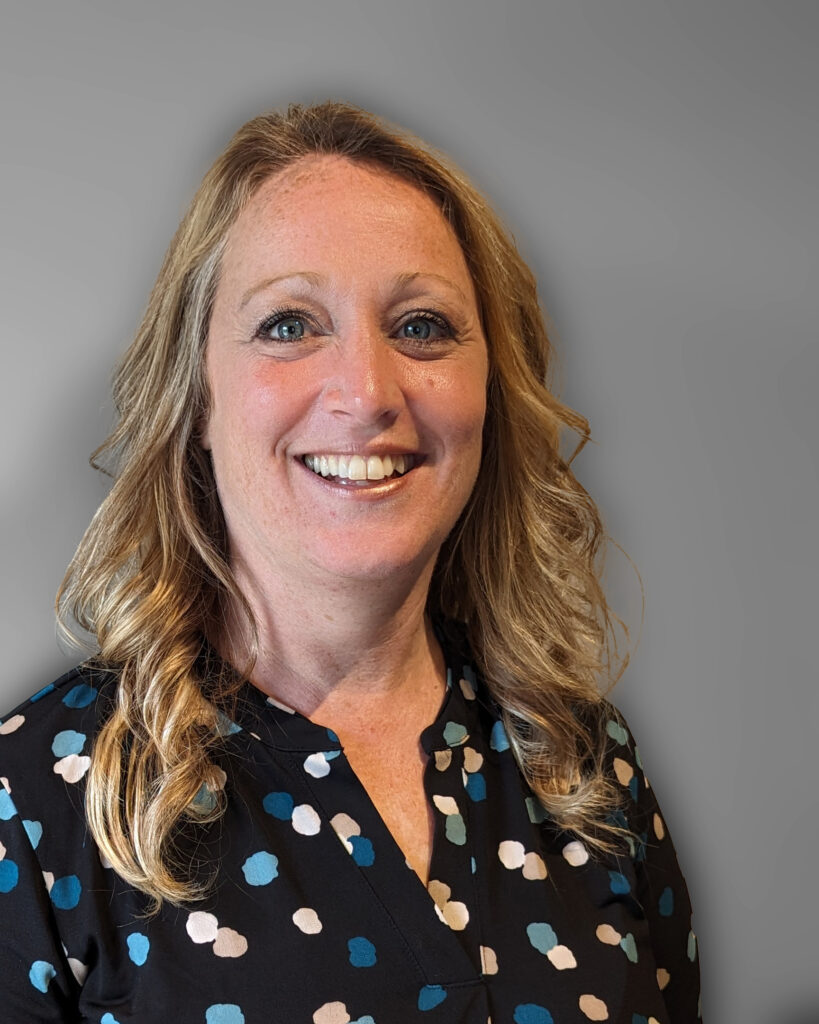 ---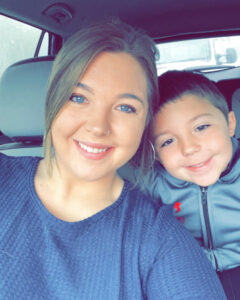 Tiffany is a Pocahontas County native and High Rocks Academy alumnae – having taken the High Rocks pledge as a camper in 2010 and is now serving as the Operations Manager! Tiffany has a background in business and project management. Unafraid of tackling any challenge, Tiffany now assists keeping the High Rocks running smoothly, supports our youth program participants, and always keeps a ton of mental "browser tabs" open. Tiffany deeply appreciates that her current path lets her balance a rewarding career and professional goals with being a mother.
---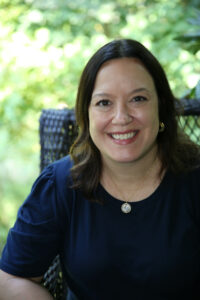 Sarah Mansheim has lived in West Virginia nearly all her life, having grown up in Pocahontas County, and has lived in Greenbrier County for almost 25 years. Sarah has a Bachelor of Arts in creative writing from the University of New Mexico. She has served as a newspaper editor with two local news organizations in addition to her work at High Rocks, where she is the former marketing and development director and is now the grants manager.
Sarah is proud to be a High Rocks parent with two participant daughters, as well as a staff member.
---
MARGARET FALLETTA, TRAINING AND FIRST2 MARKETING & SUPPORT
---
ARRON SEAMS, MARKETING OUTREACH & DATA
Arron brings diverse experiences and a deep-rooted passion for supporting fellow West Virginians to High Rocks. After graduating from Greenbrier East High School in 2009, he studied music at Columbia University until 2011 when a deep longing for his wild and wonderful hometown brought him back to Lewisburg. As an AmeriCorps VISTA with the WV Strong Resiliency Team, Arron helped to coordinate the region's recovery efforts following a devasting statewide flood in 2016. With over 10,000 hours working in the food and beverage industry, experience as a legal assistant, and three seasons designing and building props and sound effects at Greenbrier Valley Theatre, Arron's educational-experiential journey culminated in completing his four-year degree in December 2021 from West Virginia University. When he isn't busy telling the High Rocks story and helping to empower the next generation, Arron can be found devouring science fiction, learning new crafts, or humming along to whatever song is playing.
---
DADE LEMANSKI, GRANT WRITER AND CAMP CHEF
Dade first came to High Rocks as an AmeriCorps member in the fall of 2013 after graduating from college in New York City. In the decade since, they have used the skills they learned at High Rocks to teach high school English in Maine, preschool in Pittsburgh, and to lead field trips and educational programs at the Yiddish Book Center in western Massachusetts. Dade wrote their first grant as an AmeriCorps at High Rocks, and since then has worked in development for a mediation organization focused on veterans, and as a writer and editor at In geveb: A Journal of Yiddish Studies and as a film reviewer for the Village Voice. Descended from two generations of line cooks, Dade has also worked in restaurants and cooked for large groups as both a teacher and a community organizer. In the High Rocks kitchen, Dade uses their MA in Appalachian History and Jewish Studies from the University of Pittsburgh to guide their cooking and menu planning with a focus on Appalachian foodways, fresh local foods, and eating what feels good. Dade lives in Pittsburgh with their partner, two dogs, and fifteen chickens.
---
CALEB LILLY, TECH EXPRESS LEAD TECHNICIAN
Meet Caleb, a staff member who joined High Rocks as an AmeriCorps member in 2021 as part of the Tech Express team. With a background deeply rooted in the automotive world, Caleb translates modern technology concepts found in cars to the world of laptops and personal computers. His ability to diagnose and troubleshoot complex problems in vehicles is a skill he loves passing down to the young technicians at Tech Express. When he's not in the Tech Express shop, he spends lots of time outdoors on activities like fishing and working on his trucks/cars.
OUR BOARD
PRESIDENT
Julie Keehner
CEO and Founder, Keehner Consulting; Retired Higher Education Administrator, West Virginia Wesleyan College
Buckhannon, WV
VICE-PRESIDENT
Stacy Thomas
Community Coaching Programs Coordinator, WV Community Development Hub
Richwood, WV
TREASURER
Sean Brain
IBM Security Products
Kent, OH
SECRETARY
Sarah Guyette
Vice-President, Marketing, Snowshoe; High Rocks Alumna
Snowshoe, WV
MEMBERS
Maribeth Saleem-Tanner
Executive Director, Community Food Initiatives; Former Co-Director, High Rocks; High Rocks AmeriCorps VISTA Alumna
Williamstown, WV
Kim Beard
Financial Advisor, Edward Jones
Lewisburg, WV
Tristan Nutter
Research Associate, West Virginia University; High Rocks AmeriCorps Alumna; High Rocks Parent
White Sulphur Springs, WV
Amy Metheny
Forest Pathologist, West Virginia University; High Rocks Summer Science Teacher
Morgantown, WV
MEMBER-AT-LARGE
Skyler McCallister
High Rocks Alumna; AmeriCorps Alumna; Student, Concord University
Alderson, WV
ADVISORY BOARD MEMBERS
Moniefia Maitland, PRESIDENT EX-OFFICIO
Advisory Board Member; Analyst, Accenture, PLC; High Rocks Alumna
South Charleston, WV
Bill Lenherr
Owner, Greenbrier Technologies; High Rocks Parent
Lewisburg, WV
John Norman
Manager, External Affairs, FirstEnergy
Spencer, WV