Misson
High Rocks is a partner site for the Grow Appalachia program that is headquartered out of Berea College.
Grow Appalachia's mission is to partner with organizations, communities and families in Appalachia to create healthy, resilient and economically viable food systems. To help facilitate this mission, High Rocks is involved in a network of organizations and leaders working to support food security across the region by:
Distributing garden resources and hosting workshops
Providing technical assistance to growers
Hosting farm field days and creating online training videos
Join us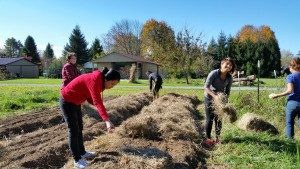 We are looking for more backyard gardeners who are excited about growing, cooking and preserving their own food. Whether you are a beginner or ready to go to market this year, Grow Appalachia has a lot to offer you. If you'd like to register for this free program, please email growappalachia@highrocks.org or call 304-653-4891.